Archbishop drops in at Nadine House
Sat, 22 Oct 2016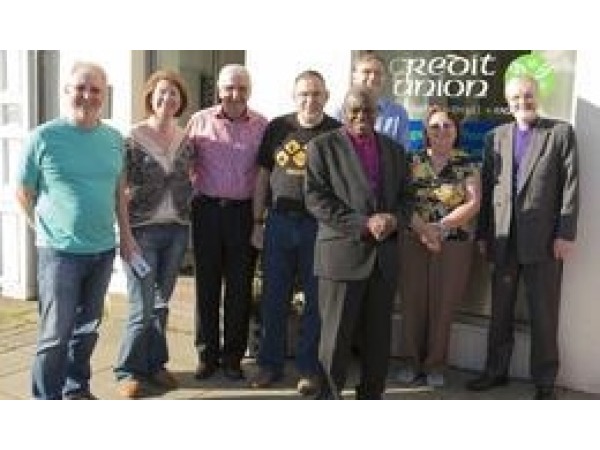 One of our more high profile recent visitors was Dr John Sentamu, the Archbishop of York, who called in on his recent visit to the Isle of Man to meet volunteers and hear about how the Manx Credit Union is progressing.
The Archbishop has spoken many times about the need to build a fair and equitable society, and how credit unions can help by providing financial inclusion and education. As an organization, the Church of England is a keen supporter of credit unions and promotes them amongst church congregations as being part of a more ethical banking system.
The sun was shining on Nadine House for Dr Sentamu's visit and we were pleased to show him the newly refurbished office and update him on our plans for launch.