TT 2019 Opening Hours
Sat, 25 May 2019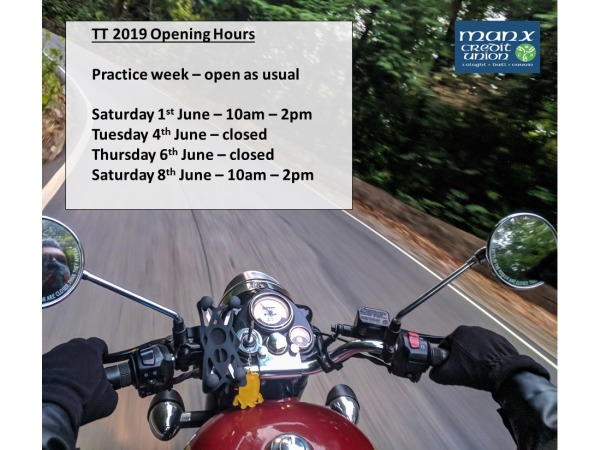 Please note there are some office closures during Race Week of this year's TT.
We will be open each Saturday as usual but the office will be closed on Tuesday 4th June and Thursday 6th June. Also there will be no Ramsey drop in session in Practice Week. Apologies for any incovenience caused.
Any urgent loan appointments can be made by individual arrangement.